WELCOME TO RENEWABLE ENERGY EXPO!
We are glad to announce the 6th Edition of RENEWABLE ENERGY EXPO will be held on

8th, 9th & 10th February 2024

at Chennai Trade Centre, Nandambakkam, Chennai. Organised by Renewable Energy Expo Team, a division of WT, the scope of exhibition is to stimulate the growth of renewable in the region through collaboration of technology and product sharing. This event will be bringing together businesses, sustainable energy industry trade associations, government agencies, and energy policy research organizations to showcase the status and potential of the cross-section of renewable energy industry. The expo is proclaimed at the right time when there is a paradigm shift in the global trend towards massive deployment of solar power and other renewable along with investments worth billions of dollars in technology and green energy.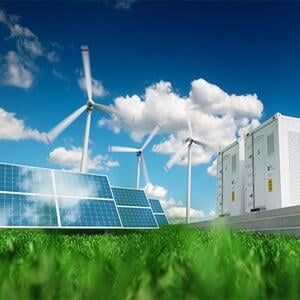 Every sector of the national economy requires inputs of energy, as it is the basic requirement for economic development. Since independence there has been increasing amounts of energy requirement due to the implementation of economic development plans. Consequentially, the consumption of energy in all forms has been steadily rising all over the country. Thus, there is urgent need for the country to develop a sustainable path of energy development by promoting energy conservation awareness and increase the use of renewable energy sources. Join us in creating awareness and building future with sustainable energy solution.
OPPORTUNITIES GALORE FOR EXHIBITORS
Discover new markets, business leads & prospective partnerships.

Industrial & Municipal buyers will find qualified suppliers.

Showcase innovative products, solutions and contemporary technologies

Boost brand image & extent visibility to new heights.

Explore new business avenues.
A bridge between domestic & international markets.

Finalise business deals

A perfect meeting place for the prospective exhibitors and end-users


Ideal forum for exhibitors to interact with end-users, decision-makers, consultants & industry experts from across the globe